Yes, yes! That groove! That
!
So, yes, today you will once again be able to verify all my claims about how good the songs were! And indeed we had a couple of nice tracks again, including a new Bedford™!
Oops, did I just give away the Favourite of the Week?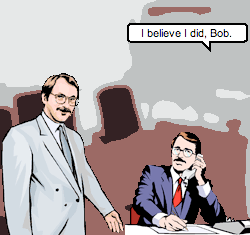 Other tracks I liked that you should most definitely check out are "Reinvigorate" by Jon Mangan, "Are You Not Entertained?" by B.E.A.R and Bryn Whiting, Allen Watts's "Spectral" was also almost incredibly good, as was "Blitzar" by NrgMind, and then I also liked Mike Van Fabio's "Entity." However – and let's be honest here — nothing beats The Bedford™, especially not when teamed up with Roman Messer and remixed by Alex M.O.R.P.H.
In other news (and rants) I started working on my OBS overlay tool again, and while JavaScript (well, its ecosystem mostly) is still driving me nuts, I have a number of ideas that I will be working on in the next weeks, I think… some things will make my life easier, and something will make your experience a bit better, I hope. But, we'll see!
I'm also thinking about what to do with the show at the end of September that I'm not going to be able to play (because I'll be on vacation again)… there's a national holiday following my vacation and if the weather is nice, who knows, maybe I'll take the new setup outside? I guess the weather will have a rather large say in this…
Anyway, the next show is going to be next week, on Wednesday, the 6th of September, at 19:00 CEST! Don't miss it!
Fortunately this week you can download the show here, and this is the playlist:
| | | |
| --- | --- | --- |
| 00:00:00 | Solarstone | Seven Cities (DIM3NSION & DJ Nano Remix) |
| 00:06:21 | Alissa Feudo, Myon | Omen in the Rain (Chris Giuliano Remix) |
| 00:11:13 | Christina Novelli, Daniel Kandi, Simon Leon | Haunted |
| 00:16:37 | Ilan Bluestone, Oliver Smith | Blue Eagle |
| 00:20:14 | Energy 52 | Cafe Del Mar (Cosmic Boys Remix) |
| 00:25:34 | Aaron Hibell, The Irrepressibles | The Most Beautiful Boy (Aaron Hibell Edit) |
| 00:28:45 | Maarten de Jong | Freak |
| 00:32:10 | Chakra, The Space Brothers | I Am (atDusk Remix) |
| 00:36:39 | Driftmoon | Golden Summer |
| 00:42:26 | Chicane, Moya Brennan | Saltwater (Young Marco Remix) |
| 00:48:41 | B-Stylezz, Le Shuuk | Konje |
| 00:51:58 | Marty Cassidy, Renegade System | Buck Wine |
| 00:56:11 | Sentien | Athena's Legacy |
| 01:01:17 | Paul Clark, Paul Skelton | Halcyon |
| 01:06:22 | Enigma State | Waiting for You (Orgasmix) |
| 01:11:45 | kxafeiro | Salvation |
| 01:16:23 | Jon Mangan | Reinvigorate |
| 01:21:01 | Sunbeam | Outside World (Bart Skils & Weska Remix) |
| 01:25:12 | Jean Luc, Nick Jay | Ayla 2023 |
| 01:27:46 | James Dymond | Layan Bay |
| 01:33:48 | B.E.A.R, Bryn Whiting | Are You Not Entertained? |
| 01:38:56 | Armin van Buuren | Space Case |
| 01:43:35 | Ben Gold | Llévame A La Playa (Ciaran McAuley Remix) |
| 01:47:33 | Richard Bedford, Roman Messer | Breathe (Alex M.O.R.P.H. Remix) |
| 01:52:35 | Allen Watts | Spectral |
| 01:56:55 | NrgMind | Blitzar |
| 02:01:00 | Mark Sherry | Triquetra (Peetu S Remix) |
| 02:05:36 | Bananarama | Venus (Boys Noize Remix) |
| 02:09:01 | Cari, Yoshi & Razner | Running over the Rainbow |
| 02:12:42 | Stoneface & Terminal | Access |
| 02:16:43 | Mike Van Fabio | Entity |
| 02:20:47 | DJ Sakin, Talla 2XLC | Nomansland (David's Song) |
| 02:25:35 | Pete Delete | Sapo (Find the Frog) |
| 02:29:22 | Craig Connelly | Nathan's Song |